Become an Umpire
Get active in your community while earning money. The experience of being an umpire builds many skills such as self-esteem, confidence, and sport knowledge as well as being a very good part-time job. Umpires in the Carillon Minor Baseball Association receive up to $35 a game. The CMBA is looking for adults and kids (12 and over) to umpire this season. Baseball experience is not a pre-requisite as umpires will receive necessary training and certification at the clinic listed below. All umpires must be certified annually regardless of ump or baseball experience.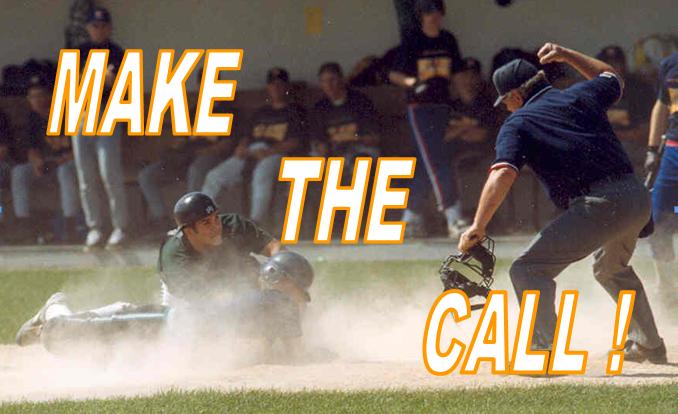 Level 1 Clinic
Date : Saturday April 12th
Time : 8:30AM - 4:00PM
Location : La Broquerie Arena
Contact : Dave Forde (204.227.1057 or fordeofcanada@gmail.com)
Carillon AAA programs
Information about the AAA programs for Peewee, Bantam, Midgets and Juniors has now been made available on the AAA Program page. Interested players are asked to contact the representative of each team in order to help with scheduling as space may be limited at for workouts / practices.
2014 Registration in March.

Registration for Carillon Minor Baseball will be starting in March. Please click on the Registration Page for further information about registration in your community
Carillon Minor Baseball is RBI Approved!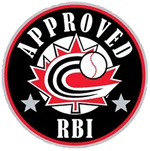 Baseball Canada is pleased to announce that Carillon Minor Baseball (Manitoba) is the 18th minor baseball association in Canada to become RBI Approved (Reaching Baseball Ideals).
Carillon is the fifth minor baseball association in Manitoba to achieve the designation joining Red River Valley, Winnipeg South, North Winnipeg and St. James Assiniboia.
"We believe Baseball Canada, Baseball Manitoba and Carillon Minor Baseball have improved baseball for our young athletes," said association president Louis Cote. "To be able to get recognized by our governing bodies goes a long way to showing our representation how well things are going as well as some outstanding public relations opportunities to get more kids involved in sport and baseball."
Click here to view the full article by Baseball Canada