CMBA HIGH PERFORMANCE 2018
The CMBA will be holding identification camps for regional 13U, 15U and 18U AAA and AA teams on
March 18th - 15U and 18U 1:00-2:30 13U 2:30-4:00
and
April 8th -15U and 18U 11:00-12:00 13U 12:00-1:00
at the University of Winnipeg Fieldhouse.
(13U Prospects ID Camps will be held at a later date, so 13U players not interested in AAA/AA do not need to register/attend at this time.)
More info on CMBA High Performance Programs can be found on the High Performance Page on this site.
All players interested in attending these camps/being considered for the AAA/AA teams must register online by March 15th. If you can not attend these dates, but wish to be considered, arrangements need to made with the coaches of each level, which you can find on the High Performance page on the site.
2017 Baseball Manitoba and Western Canadian Baseball Association 15U AA Champs
Congratulations to the La Broquerie 15U AA team for capturing both the Provincial and Western Canadian Baseball AA championships.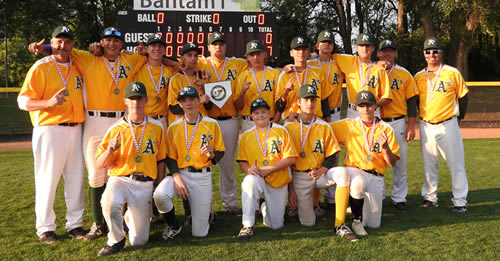 Niverville - U11 Provincial "A" Champions
Congratulations to the Niverville U11 team for capturing the Provincial "A" Championship July 7-9 in Reston.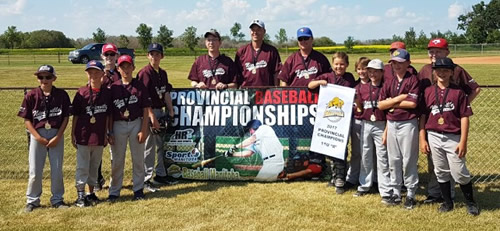 Carillon Minor Baseball is RBI Approved!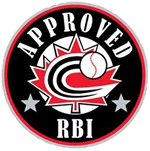 Baseball Canada is pleased to announce that Carillon Minor Baseball (Manitoba) is the 18th minor baseball association in Canada to become RBI Approved (Reaching Baseball Ideals).
Carillon is the fifth minor baseball association in Manitoba to achieve the designation joining Red River Valley, Winnipeg South, North Winnipeg and St. James Assiniboia.
"We believe Baseball Canada, Baseball Manitoba and Carillon Minor Baseball have improved baseball for our young athletes," said association president Louis Cote. "To be able to get recognized by our governing bodies goes a long way to showing our representation how well things are going as well as some outstanding public relations opportunities to get more kids involved in sport and baseball."
Click here to view the full article by Baseball Canada
X