Umpire Clinic - December 29th in Steinbach
Steinbach will be hosting carillon's first Winter Umpire clinic (info below). This will be for level 1, which means umpires with less than 2 years experience and year of birth of 2005 or older. Umpires with more than 2 years experience can take this as well if they are not interested in taking their level 2 this year.
Please contact Joel Hartung at the cced address to register and if you have questions. Clinic payment can be done the day of the clinic.
December 29th Level 1 Umpire Clinic
9am – 4pm
Steinbach Curling Rink
Please email joel@thelz.ca to register or for further details.
Carillon High Performance Team Registration
Carillon Minor Baseball is pleased to offer online payment for registration for the Peewee AAA and Developmental, Bantam AAA, and Midget AAA teams. Please click on the Register now button and use the same login/password you used for your tryout registration.
If you require further information please contact the coaches below
Peewee Jeremy Culleton vassarbaseball@hotmail.com
Tryout dates Monday April 4th and 11th at 6:00 in La Broquerie (Caisse Centre) for 2004 born players
Tuesday April 5th and 12th at 6:00 in La Broquerie (Caisse Centre) for 2003 born players
Bantam Curt Brandt c2zbrandt@gmail.com
Tryout Date Wednesday April 6th in La Broquerie (Caisse Centre) at 7:00 (will continue on each Wednesday in April)
Midget Don Meilleur donald.meilleur@servicecanada.gc.ca (ongoing) contact for more information
Players are expected to attend all tryout dates. Please contact the coaches if you are not able to attend
Become an Umpire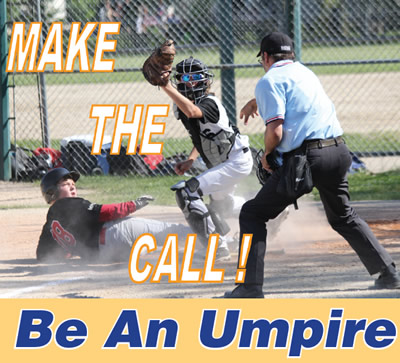 Carillon Minor Baseball is always looking for adults and kids (12 and over) to become umpires and get active in the communities while earning money.
Clinics available in the Carillon Region:
Level 1 and 2 clinic April 23rd at the Hylife Centre in La Broquerie (8:30AM to 2PM)
Click here for more information
2016 Baseball Season Fast Approaching
The 2016 Baseball season will be fast approaching and registration information has been posted on the Registration page. The date and time, along with contact information is available for each community.
Blue Jays Super Camp coming to Ile des Chenes - July 20 & 21
Don't miss out!
Roberto Alomar, Devon White, Lloyd Moseby and Duane Ward will be coming to Ile des Chenes as Seine River Minor Ball will host Manitoba's only Blue Jays Honda Super Camp this year!
Available for ball players aged 9-16.
Register at http://bluejays.mlb.com/tor/baseball_academy/honda_super_camps.jsp
This is a once in a lifetime opportunity to meet some of the greatest blue jay players. Included will be a hat, t-shirt, and autographs. The camp has limited availability and is open to players across the province so sign up quickly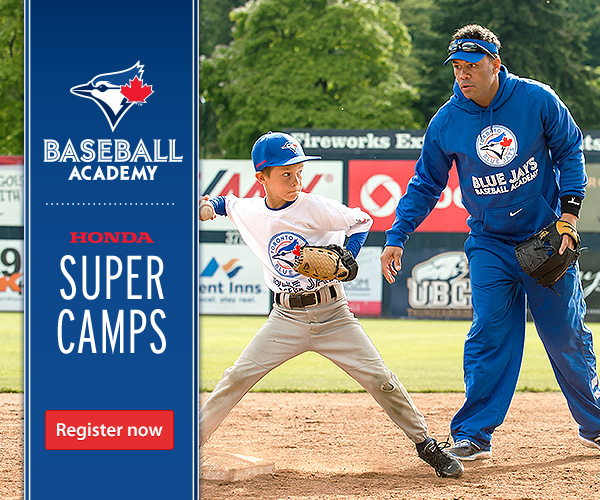 Baseball Manitoba Awards 2015
After another successful baseball season for the Carillon Minor Baseball association, several of our players and coaches/volunteers were recognized by Baseball Manitoba November 14th in Brandon.
Carillon Minor Baseball was awarded Baseball Manitoba Region of the year.
Louis Côté touched on the dedication of the volunteers in the region along with a strong commitment by each community to field teams as the main reason for a growth in the baseball in within the Carillon region. This award represents every player, volunteer, parent and fan that make the Baseball season possible.
Louis Côté will be awarded Baseball Manitoba Volunteer of the year.
Louis Côté, co-president of the CMBA, has been instrumental in the development of the Carillon Minor Baseball Association as it is today. Louis' devotion to the sport of baseball has be seen at every level, from the organization of the Grand Slam program all the way up to the Midget AAA level. Louis was a big part of the change that occurred at the Grand Slam level where he pushed for smaller teams to get every kid involved and playing which has paid divident with the growth in the number of kids playing baseball. His calm demeanour, his love for the game, and his ability to deal with kids of all ages has driven him to do all that he does for Carillon. Everything that he does is to provide opportunities for all kids to play ball and to compete
Nominees for other categories
High Performance Team of the Year: Bantam AAA
Pee Wee Player of the Year: Dawson Tanner
Bantam Player of the Year: Carson Epp
Female Player of the Year: Caitlin Culleton
Volunteer of the Year: Curt Brandt
Grassroots Coach of the Year: Yves Lagasse
Congratulations to our award winner and nominees.
Carillon Minor Baseball is RBI Approved!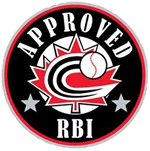 Baseball Canada is pleased to announce that Carillon Minor Baseball (Manitoba) is the 18th minor baseball association in Canada to become RBI Approved (Reaching Baseball Ideals).
Carillon is the fifth minor baseball association in Manitoba to achieve the designation joining Red River Valley, Winnipeg South, North Winnipeg and St. James Assiniboia.
"We believe Baseball Canada, Baseball Manitoba and Carillon Minor Baseball have improved baseball for our young athletes," said association president Louis Cote. "To be able to get recognized by our governing bodies goes a long way to showing our representation how well things are going as well as some outstanding public relations opportunities to get more kids involved in sport and baseball."
Click here to view the full article by Baseball Canada
X